Solid wooden staircase from historic pine beams
No. 24661
B 90cm x H 2,64m x T 1,66m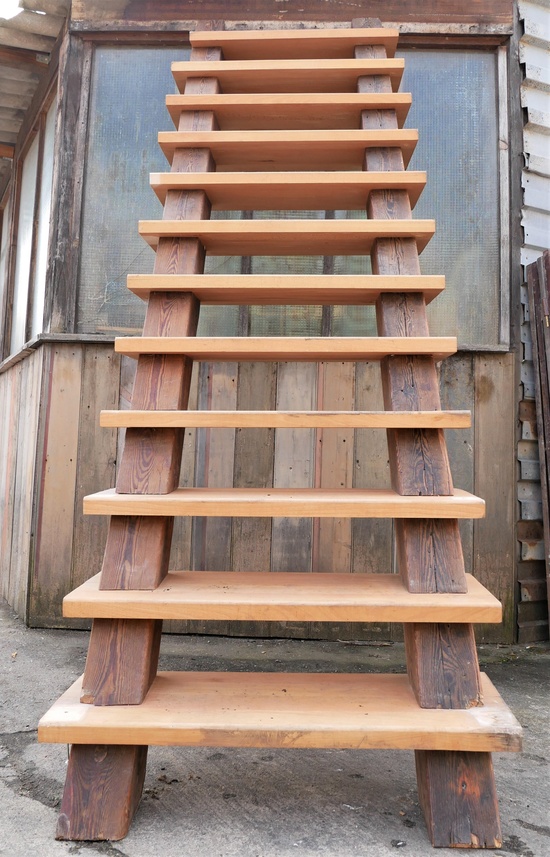 Originalgröße
1 piece
€ 495,00*
per piece
Description
Slimroomstep : only 166cm deep to reach 264cm high !
Solid wooden staircase from historic pine beams
Treads consisting of beech glued wood.
Depth: 30-31 cm
Approximately in the middle, the corner on one step is slightly splintered. The top step is shortened on the left. The lower steps are more affected by wear.
Two beams of pine wood
Cross section: W 12.5 cm x D 15 cm

The heights and depth dimensions are approximate values, depending on exact placement.
Measures and Weight
Width: 900 mm
Stärke/Tiefe: 1660 mm
Höhe/Länge: 2640 mm
Weight: 145.00 kg
Material
Epoch
Categories