Shelf "Ginkgo"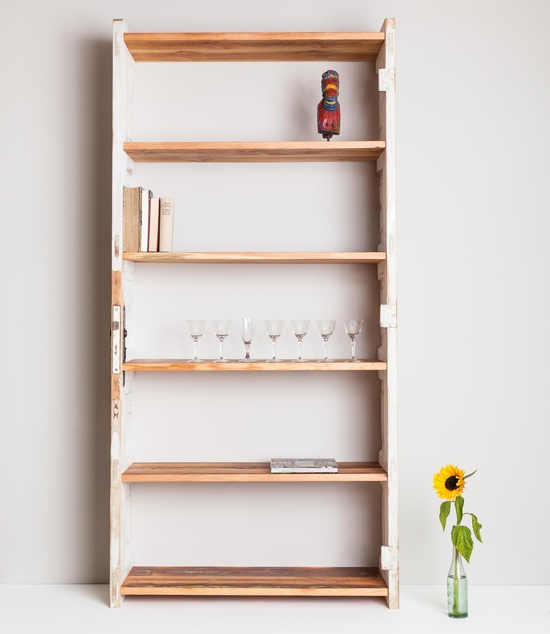 Originalgröße
Our philosophy
Looking for modern design with a special story for a loft or apartment? Historische Bauelemente UP! provides quality design objects. Our In-house workshop thoughtfully produces one of-a-kind vintage pieces with modern ideas and materials. Upcycling is a design movement that originated in the US. Its roots lie in the tradition of refinement and creative re-mixing of the exceptional and rare. All products fuse something unique from people, time and place.
Beyond our love for good design, Historische Bauelemente UP! is driven by desire and true appreciation for the authentic, for things with character and chutzpa. We bring sustainability to the old through creativity and innovation.

Our quality
All our products are manufactured with a love of traditional craftsmanship and attention to detail.
Our lights comply with German safety guidelines (DIN & VDE) and are sold with a certificate.
No. 14739
€ 895,00*
Ausverkauft
per piece
Description

Am I ONE or TWO? It doesn´t matter - the two-parts of the door are connected again. Goethe himself would have appreciated this bookshelf....
Five door cassettes and the belonging braces build up to this ancient door and are the foundation for this beautiful shelf. The original colors white and pastel green were preserved in a time consuming way. The surface of the door was smoothened to create a nice feeling for hands and also for eyes.
The solid shelf boards are made out of old floorboards from Berlin. The past owner seemed to have an extraordinary "green phase".
This surface also was smoothened in time consuming way. By doing so all the prior colors appeared as well as the beautiful texture oft he wood.
Measures and Weight
Width: 1000 mm
Stärke/Tiefe: 350 mm
Höhe/Länge: 2050 mm