"Metamorphose"
No. 19978
B 82,50cm x H 1,32m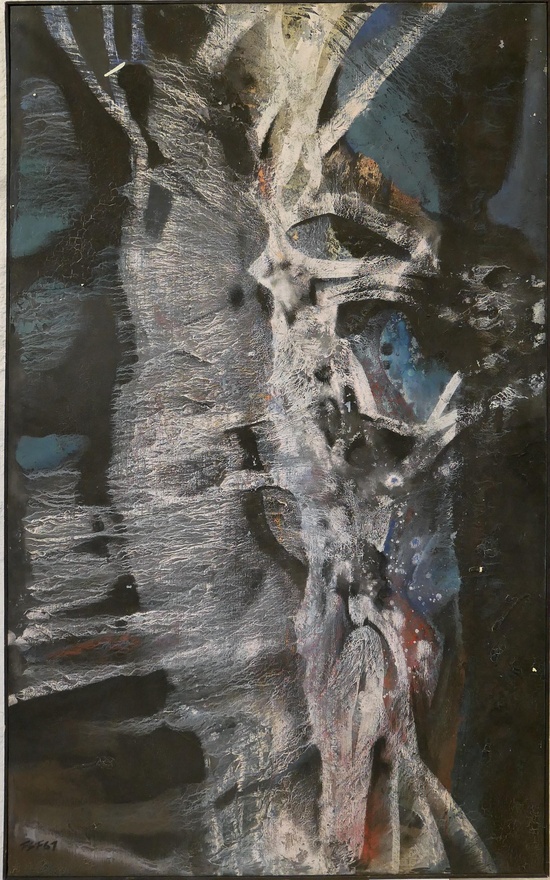 Originalgröße
1 piece
€ 950,00 475,00*
per piece
Description
Artist: Friedrich Seidel-Fichert (* 1920)
Dating: 1961
Signature: FSF
Technique: oil on canvas
Framing: black painted wooden battens
Condition: The frame is partially warped, partially kinking.
Description of the artist and his works from:
Katalog der Ausstellung Grzimek, Kühl und Seidel-Fichert vom 28. September bis 16. Oktober 1966. Beitrag zur Ausstellung 'twin towns art' im Eltham Palace in Greenwich (London).
Measures and Weight
Width: 825 mm
Höhe/Länge: 1320 mm
Material
Categories