Kontor panelling from the 20th/30th with door, 4 lockersliding doors and radiator-panelling
No. 11804
B 4,80m x H 2,24m x T 4,10m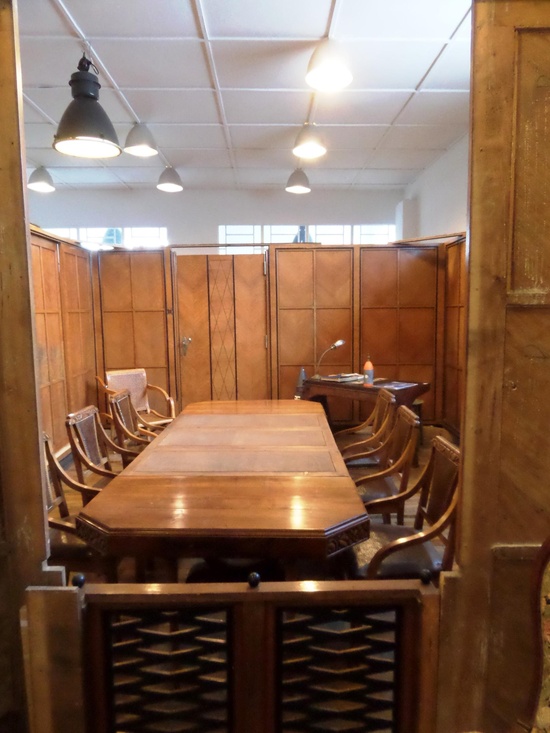 Originalgröße
1 position
€ 5500,00 3500,00*
per position
Description
This Kontorpanelling from the 20th/30th comes from a textile factory in sachsen / germany.
Dimensions: 4,10 m x 4,80 m x 2,24m hig
2 Panelling with 4 sliding doorsfor shelves/cupboards, width 1,87 m
1 Panelling 1,56 m
1 Panelling 1,73 m
1 Panelling 2,00 m
1 Panelling with door 1,95 m
2 Radiatorpanelling
Particularities
The price is without funitures, pictures or decorations !
Unfortunately some elements are infested by woodworms. Due to their size we cannot carry out a thermal treatment in our house.
Measures and Weight
Width: 4800 mm
Stärke/Tiefe: 4100 mm
Höhe/Länge: 2240 mm
Material
Epoch
Categories