Stool "Berlin Floorboards"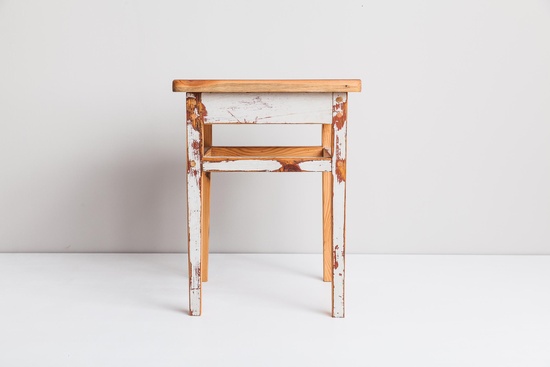 Originalgröße
Our philosophy
Looking for modern design with a special story for a loft or apartment? Historische Bauelemente UP! provides quality design objects. Our In-house workshop thoughtfully produces one of-a-kind vintage pieces with modern ideas and materials. Upcycling is a design movement that originated in the US. Its roots lie in the tradition of refinement and creative re-mixing of the exceptional and rare. All products fuse something unique from people, time and place.
Beyond our love for good design, Historische Bauelemente UP! is driven by desire and true appreciation for the authentic, for things with character and chutzpa. We bring sustainability to the old through creativity and innovation.

Our quality
All our products are manufactured with a love of traditional craftsmanship and attention to detail.
Our lights comply with German safety guidelines (DIN & VDE) and are sold with a certificate.
No. 14461
€ 285,00 142,50*
Ausverkauft
per piece
Description
This wooden stool tells a little style story and secondly a little secret of craftsmanship.
A typical Berlin room always entails a lot of ox blood red paint on the floor as the late 19th century passed them on. The changes of the 1990's brought lightness! Many floors were then painted again in white or grey.
Now's where the secret comes in: How can the the level former floor surface wrap around the second side of the same piece. The answer is easy and at the same time meticulous. Our artist cleanly cut a 45 degree angle and neatly glue up another "45-ed" piece to it. The result is a wonderfully tapered leg. As a result, this stool plays with surface structure and color and only on closer inspection. With the use of dowels and the very same floorboards is the playful approach perfected. The color exception comes as a second floor from the same flat was used to create the seat from a rather idiosyncratic "green phase" of the same inhabitant.
Measures and Weight
Width: 400 mm
Stärke/Tiefe: 400 mm
Höhe/Länge: 510 mm