GOLDwood slab ! A-quality !
No. 26656
B 1,02m x H 1,45m x T 6cm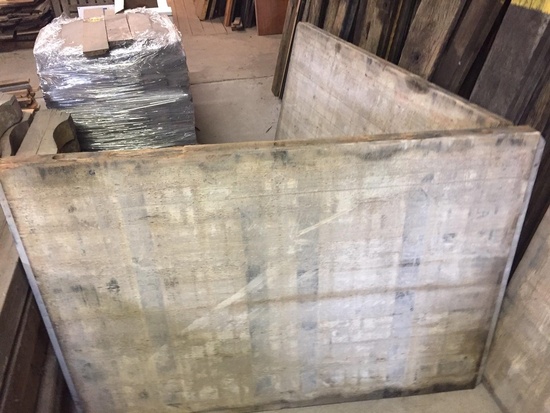 Originalgröße
396 pieces
€ 99,00 49,50*
per piece
Description
Strong massiv-wooden panels completely bolted and solid: optimal for floors - walls - ceilings and as tabletops
With this boards is your Beachbar / Cafe tippitoppitikki !!! We have this boards on sale in A- Qualitity - but only while stocks last !
This boards have a steel edge at every side and are untreated.
Particularities
IF YOU LIKE: Brushed & oiled plus 48€ per side
Measures and Weight
Width: 1020 mm
Stärke/Tiefe: 60 mm
Höhe/Länge: 1450 mm
Weight: 54.00 kg
Material
Epoch
Categories