Cast iron fireplace plate "Eden" and "Birth of Jesus"
No. 27484
B 1m x H 73cm x T 3cm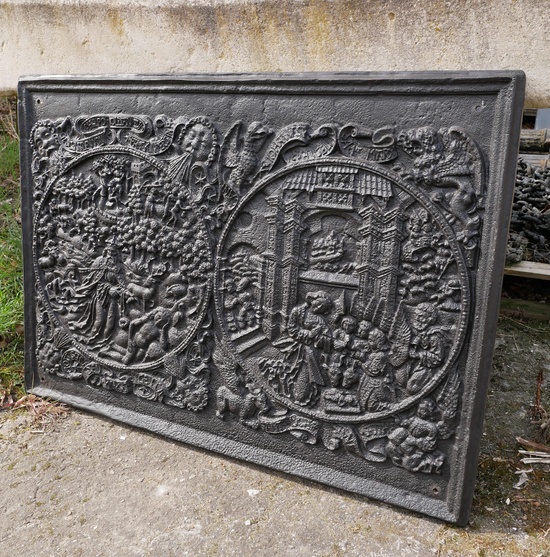 Originalgröße
1 piece
€ 595,00 476,00*
per piece
Description
Dargestellt werden Szenen aus dem Alten und dem Neuen Testament:
Links Die Schaffung des Menschen und der Garten Eden. In einzelnen Abbildung wird die Schaffung Evas durch Gott aus der Rippe Adams gezeigt, die Verführung sowie die Vertreibung aus dem Paradies.
Rechts ist die Geburt Jesus aus dem Johannes Evangelium dargestellt.
Measures and Weight
Width: 1000 mm
Stärke/Tiefe: 30 mm
Höhe/Länge: 730 mm
Material
Categories