Fountain clay mine director Saxonia
No. 20850
B 1,37m x H 68cm x T 81cm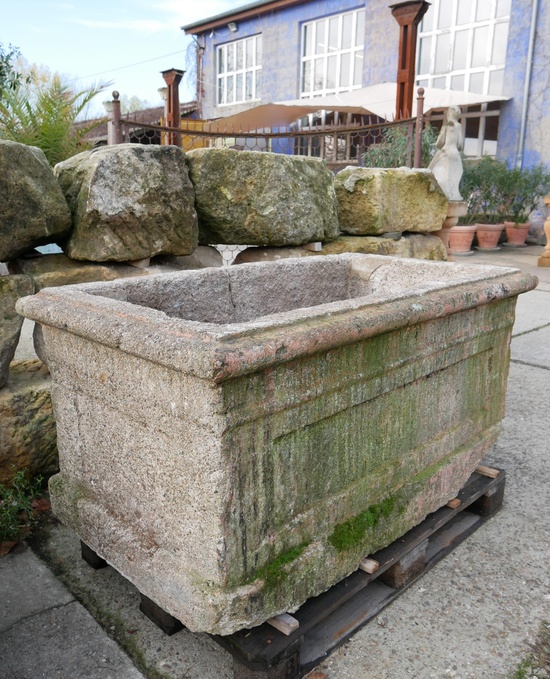 Originalgröße
1 piece
€ 1480,00 888,00*
per piece
Description
The well consists of cement castings with large slugs. Originally it seems to have been red painted. Fragments are still preserved.
The base and the rim of the well are slightly profiled, cassette-shaped depressions are embedded in the side surfaces. On the front side there is an outlet opening.
There are two cracks in the upper part of the two long sides.
Particularities

We recommend having a zinc insert made to get the dreamy patina and restore the function.
Measures and Weight
Width: 1370 mm
Stärke/Tiefe: 810 mm
Höhe/Länge: 680 mm
Material
Epoch
Categories