Occasional table "Downtown Chelsea"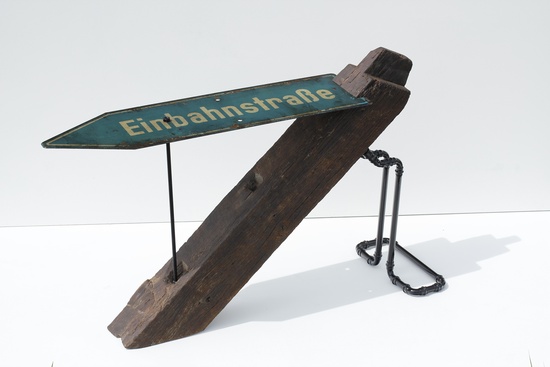 Originalgröße
Our philosophy
Looking for modern design with a special story for a loft or apartment? Historische Bauelemente UP! provides quality design objects. Our In-house workshop thoughtfully produces one of-a-kind vintage pieces with modern ideas and materials. Upcycling is a design movement that originated in the US. Its roots lie in the tradition of refinement and creative re-mixing of the exceptional and rare. All products fuse something unique from people, time and place.
Beyond our love for good design, Historische Bauelemente UP! is driven by desire and true appreciation for the authentic, for things with character and chutzpa. We bring sustainability to the old through creativity and innovation.

Our quality
All our products are manufactured with a love of traditional craftsmanship and attention to detail.
Our lights comply with German safety guidelines (DIN & VDE) and are sold with a certificate.
No. 14339
€ 195,00*
per piece
Description
"Street meets Factory" was the motto for the design of this side table. In the 100-year-old oak beams of a former roof construction, the historic street sign cuts. The Schildpatina was preserved with paint, the oak beams were brushed out and oiled several times. Supported by a glossy black painted installation tube and a steel bolt, the side table combines the elements of urban structures.

The opposing geometric forms contrast with the resting function of a table. A piece of Chelsea Market NYC made in Germany.
Measures and Weight
Width: 340 mm
Stärke/Tiefe: 1100 mm
Höhe/Länge: 700 mm
Material