Havel County hand stroke rural brick
No. 19872
B 12cm x H 25cm x T 6,50cm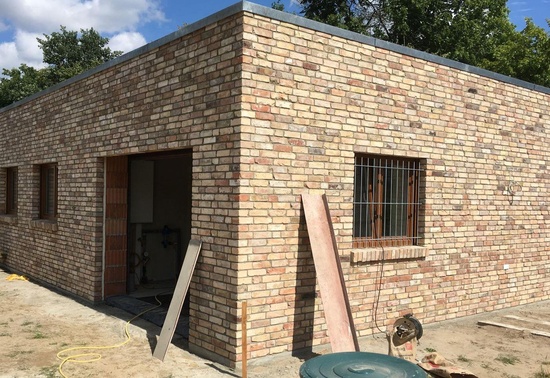 Originalgröße
34800 pieces
€ 1,48 1,25*
per piece
Description
Green building with recyceled bricks of the county:
Palletwise 300 pieces from stock 16727 Marwitz = a 1. 2 to loading by forklift.
The Mediterranean coloured mixed autumn bricks dates where then produced as Fieldbrandbricks in mixed formats as hand-drawn bricks.
Mostly full bricks - or 3 corners ok, so you have always a lon and a short side for your fassade.
For deliveryoffers please send your postal code
Welcome from tue-thu 10-6: 00 in Marwitz at warehouse for Architectural Antiques.
Inspection and confirmation of the complete product on the pallet by you or a commissioned specialist processors also by date.
Particularities
PROFISALE lorrywise 20 palets : Brick = 1.19 including VAT
Handmade 25x12x6,5 cm variaty +/- 1cm
A halfbrickfacde needs 52 x bricks per squaremeter
Measures and Weight
Width: 120 mm
Stärke/Tiefe: 65 mm
Höhe/Länge: 250 mm
Material
Epoch
Categories